Paris so chic
QUARTIER MADELEINE
Welcome to Paris's 8th arrondissement, home to the city's swankiest addresses. Here, the streets are lined with plush boutiques — how about a little something from Chanel, Hermès or Louboutin? Place Vendôme, the premier locationfor fine jewellers, is just a short stroll away, as is Faubourg Saint-Honoré, where you'll find couture and prêt-a-porter galore. The Champs-Elysées, the Tuileries, Opéra Garnier, the Louvre... all the icons of French culture are here — and then some. Your discerning taste buds will be tingling with every shop window you pass, from legendary salons de thé and historic restaurants to palatial pâtisseries.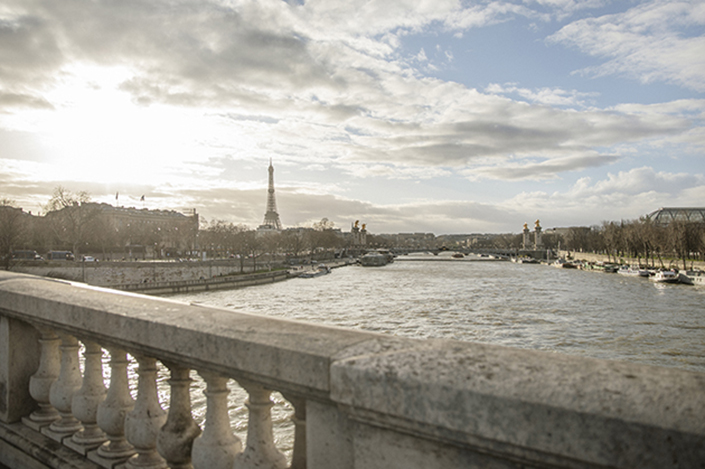 Rue Royale connects two of the city's most famous squares: Place de la Concorde, where King Louis XVI lost his head in 1793, now proudly surveyed by the Luxor Obelisk, and Place de la Madeleine. Mary Magdalene was almost denied her magnificent church: Napoleon wanted to turn the unfinished building into a temple to the glory of France and the Grande Armée, but some argued for a bank or a courthouse instead. While the debate rumbled on, it was put to good use and let to a wine merchant. Eventually the church got built, and La Madeleine is now the stage for state ceremonies and funerals. Chopin, Edith Piaf, Coco Chanel are Marlene Dietrich were all mourned here; more recently, the funeral of Johnny Halliday drew in a crowd almost a million strong. But keep your wits about you: living legends, too, are fond of this part of town. It was at 1 Rue Royale where Benjamin Franklin signed the treaty declaring France the first country to recognise the independence of the United States of America, one wintery day in 1778.
The apartments of the residence are sprinkled within a listed facade building, built in the first half of the 18th century by the fabled architect Ange-Jacques Gabriel. Some of our apartments have previously been the offices of the famous designer Pierre Cardin. The access to the residence and to the apartment is secured. A wide range of apartments from studios to 3 bedrooms apartments and a prestige apartment are availlable. All the apartments have been completely rebuilt recently and are equipped with air conditionning. A selected list of restaurants and venues is also availlable in the apartment so you can discover the great quartier of Madeleine.